Letter from the Director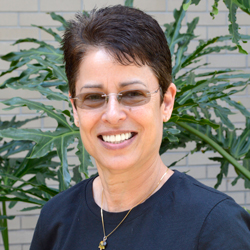 Dear Students and Families,
It is with great pleasure that I share information with you about the Learning Academy and Learning Academy Employment Services.
Beginning in 2007 with an Autismspeaks grant, we developed a unique program for those people who had not met with success after graduating high school to find gainful, meaningful and sustainable employment. We know, through our many years of working with adults on the autism spectrum, that there are gifts and talents that others might not see readily. That is why we decided to offer an innovative solution. Our person-centered values flow throughout the work we do, allowing us to customize internship and work experiences that are an extension of a person's interests, passion, motivation and skills. Our goal is to match each person with the career of their dreams, not just place someone in a job.
We work with clients receiving services from the Division of Vocational Rehabilitation (DVR) who identify us as their vendor of choice for these services. We also work with others not associated with DVR with a private pay arrangement.
The Learning Academy goes above and beyond other programs by attending to the social-emotional, communication and behavioral issues associated with successful employment for folks with autism spectrum disorder. We track our outcomes and continuously seek to improve the program based on data-driven decisions.
So welcome to the next step in moving forward to your personal success!!!
Best Regards,
Karen Berkman, Director
Our Staff
Meet the staff of The Learning Academy (TLA) and The Learning Academy Employment Services (TLA-ES):
Download a Brochure
Learning Academy
Phone: 813-974-2996
Employment Services
Phone: 813-974-2840