Letter from the Director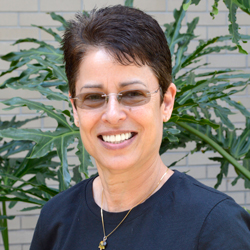 Dear Students and Families,
It is with great pleasure that I share information with you about the Learning Academy and Learning Academy Employment Services.
Beginning in 2007 with an Autismspeaks grant, we developed a unique program for those people who had not met with success after graduating high school to find gainful, meaningful and sustainable employment. We know, through our many years of working with adults on the autism spectrum, that there are gifts and talents that others might not see readily. That is why we decided to offer an innovative solution. Our person-centered values flow throughout the work we do, allowing us to customize internship and work experiences that are an extension of a person's interests, passion, motivation and skills. Our goal is to match each person with the career of their dreams, not just place someone in a job.
We work with clients receiving services from the Division of Vocational Rehabilitation (DVR) who identify us as their vendor of choice for these services. We also work with others not associated with DVR with a private pay arrangement.
The Learning Academy goes above and beyond other programs by attending to the social-emotional, communication and behavioral issues associated with successful employment for folks with autism spectrum disorder. We track our outcomes and continuously seek to improve the program based on data-driven decisions.
So welcome to the next step in moving forward to your personal success!!!
Best Regards,
Karen Berkman, Director
Our Staff
Meet the staff of The Learning Academy (TLA) and The Learning Academy Employment Services (TLA-ES):
FAQ
Who can apply to The Learning Academy?
Our program is designed for individuals between the ages of 18-25 with a diagnosis of an Autism Spectrum Disorder. Individuals must be independent in personal self-care and have a functional communication system.
Is this program open to students with standard or special high school diplomas?
Learning Academy students are required to have completed high school, and we accept both standard and special diplomas.
How does the mentoring component of your program work?
All Learning Academy students are assigned a USF student mentor that meets with them four hours per week. The mentoring time is structured with activities that correspond with classwork, but there is also time to relax and get to know each other.
How often does The Learning Academy class meet?
During the first fifteen weeks, the class meets 12 hours per week, or four 3-hour classes. The second fifteen weeks students meet for class for 6 hours per week, or two 3-hour classes. Mentoring time adds an additional 4 hours per week that the students must also spend on campus.
How many hours a week do students spend in their internships?
Students begin their internships the beginning of the second fifteen weeks of the program and spend four hours per week for fifteen weeks interning. Because of this extra time being spent outside of class, students do not meet as often for class-time during the second fifteen weeks.
Do students have to attend class during the semester that they do their internship?
Yes, students still must attend class while they are interning, but the hours in class are less than in the first fifteen weeks.
What kind of work do students complete while in class?
Our curriculum includes a variety of topics related to gaining and maintaining successful employment. Classwork includes group discussion, self-assessments, role-playing, career research, teambuilding activities, and many opportunities for self-reflection. This discovery process is meant to identify personal traits, likes/dislikes, values, etc. that are important in finding a job or career that is a good fit for the individual.
Does The Learning Academy class count towards USF college credits?
No, since our students do not go through the same application process as USF students or pay university rate for tuition, the Learning Academy class does not count towards college credit.
Can students be enrolled in college classes while attending The Learning Academy?
We typically do not recommend that students take college courses while also enrolled in The Learning Academy mainly because of the many hours students of our program are required to spend in class, with their mentors, doing homework, etc. If a student wishes to audit a USF class, we recommend they wait until the second half of the program and may be able to count it towards part of their internship requirements for The Learning Academy. The class must be directly related to their employment goal.
How do I apply to the Learning Academy?
The Learning Academy application and instructions for completing the application are available on line at this website. Applications are accepted year round. Interviews take place after January for the class beginning in August of that year.
What is the tuition for the Learning Academy?
The tuition is $9,900. Tuition can be funded through the Division of Vocational Rehabilitation or paid privately.
Is there a residential component to the Learning Academy?
At the present time there is not a residential component to the program. Individuals do, however, reside in off campus apartments which is arranged privately. The Learning Academy does not provide any support or supervision to individuals residing in off campus housing.