Letter from the Director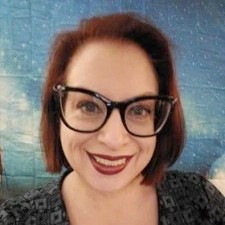 Dear Students and Families,
Welcome to the Learning Academy and Learning Academy Employment Services at the University of South Florida! This program began as a demonstration project in 2007, which sought to help individuals with autism successfully make the transition from adolescence and high school into adult education and gainful, meaningful employment.

The TLA approach seeks earnestly to understand the person's strengths, needs, and interests. We work with the individual and their loved ones to discuss goals and the ways that these goals can be pursued. In our TLA classroom, we focus on soft and hard skills needed in the workplace, as well as working with the students to find an internship or work experience that will give them valued experiences and contacts in the work world. This approach has resulted in TLA graduates attaining work and meaningful community activities at levels that are significantly above the national level.

Since TLA's inception, we have expanded the program to include Employment Services for individuals who are ready to enter the workforce. Working as a vendor through Vocational Rehabilitation, we take the same individualized, strength-based approach as has succeeded for our TLA students into the adult workforce.

We are always open to opportunities to extend our services and supports in responses to the expressed needs of those in our communities. Please, feel free to peruse our site to learn more about what we do, and how!
Best Regards,
Dr. Beth Boone, Director
Our Staff
Meet the staff of The Learning Academy (TLA) and The Learning Academy Employment Services (TLA-ES):
Work Readiness Training
Download a Brochure
Learning Academy
Phone: 813-974-2996
Employment Services
Phone: 813-974-2840