---
Welcome to The Learning Academy at USF!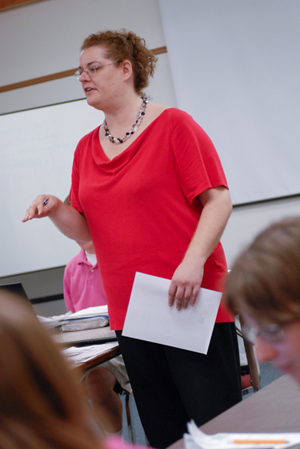 Dear Students and Families,
We are delighted that you are interested in the Learning Academy and Learning Academy Employment Services.  I have been instructing the class at the Learning Academy since the fall of 2009.  I have the pleasure of getting to know the students extremely well as they discover and share things about themselves throughout the year.  It is always exciting to watch the students grow in confidence and self-awareness during their time here.
In addition to the personal growth that happens in the students, they also develop employability skills that help them deal with issues that arise in employment and life in general.  Some of these areas that that we cover in our program include problem-solving, conflict resolution, communication, stress management, and interviewing skills to name just a few.   The students learn about these topics in a variety of ways from class discussion, to group activities, to practicing them with their USF student mentor out in the community.
If you are dedicated, self-motivated, and ready to learn how to be successful in a career that you are passionate about, we would love to help you work towards that! Even if you are unsure of what you want your career path to be, we are here to help you figure that out.  Best of luck in your endeavors and we hope to work with you soon!
Sincerely,

Megan Fitzpatrick, Instructor